Services
We Are

Expert In

We've been in the business of selling and servicing cars for over forty years, in that time we have become expertsin all makes and models.

Engine Diagnostics
We have the equipment and expertise to run full diagnostics, giving you the lowdown on the health of your engine Full Car Inspection
A full inspection will reveal the extent of any work that needs carrying out to ensure that your car is in prime condition Oil Checks and Changes
We check all the fluid levels in your car and providing a fresh supply of oil.
Batteries & Electrical
We carry out a full electrical inspection and maintenance programme. Steering & Suspension
We check and service the steering and suspension on your car. Wheel Alignment
We will carry out tests to check the alignment of your steering, rectifying any problems we encounter.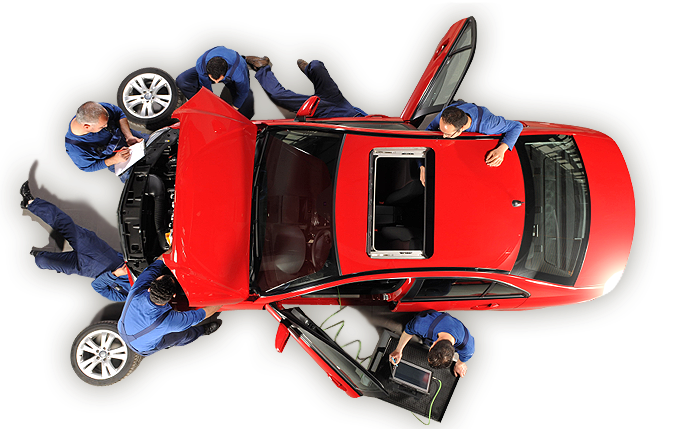 How's your car?
We are experts in vehicle servicing
With years of experience servicing automobiles, we know exactly how to access your vehicle and carry out the work it needs.
Transmission
Tyres
Suspension
Air Conditioning
Steering
Electronics
Bodywork
Engine Diagnostics
Interior
Engine
Brakes
Wheel Alignment
Schedule inspection >
Contact Us About Our Workshop Services
Message us here and one of the team will answer your enquiry as soon as possible
The enquiry has been sent successfully.
Contact us to book a full service
We are experts in vehicle servicing
Contact us via this form to book a service for your vehicle. We'll get back to you
soon to confirm.